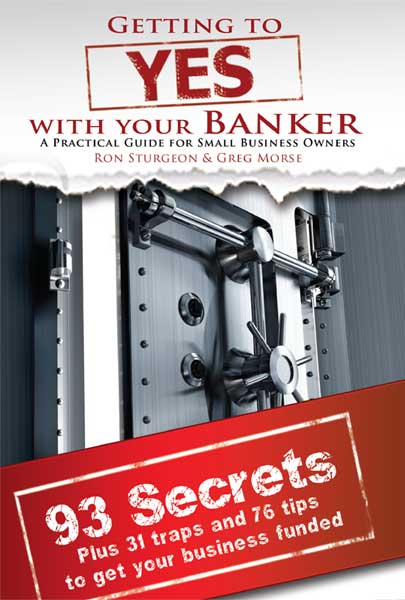 A Step by Step Path to YES
Ron, an experienced entrepreneur and Greg, a seasoned bank president, who both have scars from their experiences, often approach this timely topic from different perspectives.
A concise, insightful (and sometimes humorous) guide to understanding the world of banking-and how you can navigate all the tricky waters.
You'll learn dozens of do's and don'ts to build the right relationship with your banker from an entrepreneur who has decades of experience getting to YES. You'll also get the perspective from the other side of the desk from a bank president who has reviewed the business plans and loan applications of hundreds of entrepreneurs.
The book is packed with tips and advice on how to choose and get along with a banker, what they want to see, a must have guide for both start ups and existing business persons, featuring perspectives from both the banker and entrepreneur's.